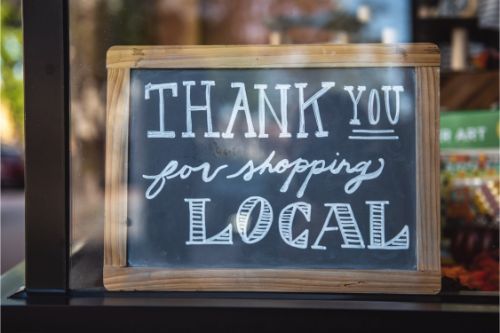 We love what we do. The passion we have for our work enables us to take ownership of our clients' projects. We constantly strive to deliver the highest-quality products possible.
There is no greater satisfaction than delivering a finished product that helps a client reach their goals and objectives. We strive for that personal touch that you can't find when shopping online.
 
Our Story
More Than Ink is a family-owned and operated business providing quality printing to Northeast Florida.  We pride ourselves on being able to help with a variety of project types and giving each client the attention to detail they need to promote their business or organization.  Our mission is to provide clients with the highest quality products and services with convenient turn-around time and competitive pricing.  Our staff is here to provide expert advice and friendly customer service to meet and exceed your expectations.
We are recognized as a Women Owned and Minority Owned business.  Our shop has been awarded Best printer by several local publications such as Florida Times-Union's Bold City Best, Best of Clay, and Folio Weekly Magazine.
 
Supporting Local Community
We are consistently involved in local non-profit organizations, churches, and schools to ensure give back in appreciation for our success over the years.  By keeping production in-house and local we are able to pass off any savings directly to our clients.
 
Eco-Friendly Printing
We have an admiration for keeping our printing as eco conscious as we can.  To do this we use soy based inks, recycle everything we can throughout the shop, and purchase papers that are part of the sustainable forestry initiative.
---
More Than Ink is constantly growing and looking to fill new positions.  We may be hiring now or in the future, send us your resume and we'll reach out to let you know of our current opportunities.  We have a form below to fill out or email us directly at team@morethanink.com.