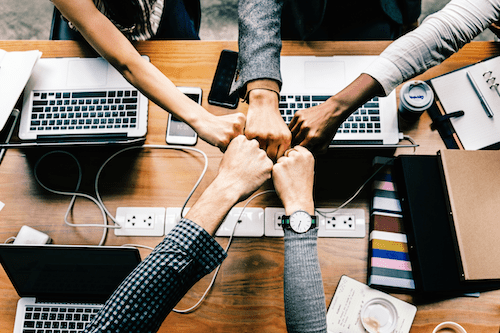 Customer Service Lead:
Laura Christiansen
Our customer service team is focused on providing our clientele with a satisfying customer experience. We will work with you to ensure that your print job is placed in the correct hands, from getting your estimate to verifying all of the small details that your job may require. With our customer service team, your concerns are our concerns.
Design Lead:
Jason McNeil
Whether you need a few changes to a pre-existing design or a new document or logo created entirely from scratch, our design team is here for you. Our designers will maintain contact with you throughout the editing process, making sure that you are there to approve of your design every step of the way.
Printing Lead:
John Christiansen
At More Than Ink Printing, our printing team is vital to our operations. Once your job is past the designing and proofing stage, it moves to the printing department. Team members in our printing department are expertly trained to double- and triple-check jobs for quality as they are being produced, making sure to consult your customer service representative about any inconsistencies, print / design errors, or general printing questions as they pertain to your custom job. Our printing team is dedicated to providing quality small-format prints.
Large Format & Promotional Lead:
Aaron Canaday
If you are looking to have any large format prints or promotional products made, then look no further than our Large Format / Promotional department. We understand that you want to be seen, and we want to help you put your ideas out there. Contact our Large Format / Promotional department for custom products that fit your style and your budget. We work with you to find solutions that work for you.