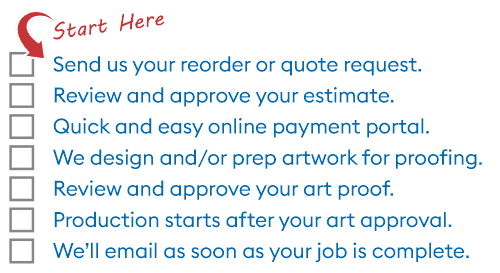 Request an Estimate
We're excited to get a quote started for you!  Please let us know below which category best fits your project.  We have a variety of equipment, materials, and options so this will help us narrow down the questions for you.
Once we have your project info, a representative will email over an estimate or contact you with any questions.
---
Business Cards, Pocket Folders, Brochures, Envelopes, Mailing Services, Postcards, Flyers, and just about anything else on paper.
---
Books, Booklets, Catalogs, Magazines, Cookbooks, Yearbooks, Event Programs, and more.
---
Yard Signs, Retractable Banners, Storefronts, Wall Murals, Hanging Banners, Posters, Trade Show Items, Vinyl Decals and more.
---