Every Door Direct Mail: Your cost-effective direct mail marketing solution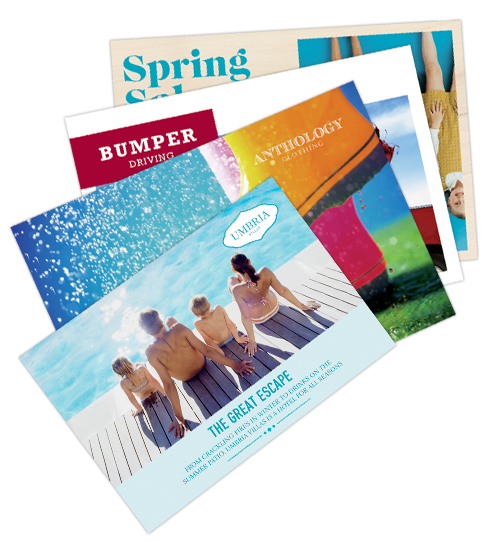 More Than Ink Printing provides full service mailing for your project. We can use your existing lists or purchase a list for you that targets your ideal customers. We will print names and addresses directly on the printed piece or, if you prefer, customize envelopes. We can design, print, stuff, sort, apply postage, and mail all for you in our shop.  We can make your next mailing project easy and stress free. 
Postage is paid at the time of mailing and we will request a check for the postage amount made out directly to the U.S. Post Office.
Every Door Direct Mail
Every Door Direct Mail, or EDDM, is an affordable way to target mailing by ZIP Code and carrier routes.  We'll help you reach the customers that matter most to you while also making it easy and cost effective. 
• Oversized Postcards - Common Sizes are 6.25x8.5 or 6.25x11, but we can do any size desired within the EDDM Specifications (as seen at: https://about.usps.com/postal-bulletin/2011/pb22312/html/info_005.htm ).
• No mailing list required - Choose where your mailer goes by selecting ZIP Codes and USPS carrier routes
• No need for addressing or sorting - Each mailbox along your selected routes will receive your postcard, no need to worry about address lists
• No mail permit required - We use our permitting registered with the USPS for the best possible rates
• Postage as low as $0.187 per piece - Call or Email today and we'll be happy to work up a custom quote for you
With EDDM mailing we can take care of everything, start to finish.  We can design, print, fill out any paperwork, and deliver the completed job to the USPS for processing.  Let us show you how to make your next mailing campaign a success!